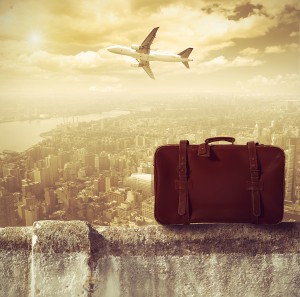 Alamedans Backpacking Guide is a resource for anyone who wants to learn to travel simply.  Whether it's your 1st trip or your 100th trip, simplifying allows you to experience true freedom when you travel.
I only use a single, carry-on backpack when I travel, and my travels are much better because of it.  I have simple methods to budget, pack, eat and meet people that work no matter where I find myself.  I can travel anywhere in the world with confidence that I can be happy, safe and free.
I wasn't always this way – I used to backpack with a standard camping backpack, took half of my wardrobe with me and got frustrated with the amount of time and effort it took to pack.  Instead of enjoying the city I was in, I used to stress out about finding the cheapest hostel and food.  I took a long, hard look at my travelling habits, and decided that a minimalist approach would allow me to focus on my EXPERIENCES instead of my stuff.
Anyone can learn to travel with freedom, ANYONE.  If you've ever had any of these frustrations, this site is for you:
you want to travel, but you don't know how
you find yourself "over thinking" everything when you plan
an airline lost your luggage
it takes you a long time to pack for your trip, or you pack too much
you're more worried about ruining your stuff than having a great time
you want to experience the world as locals do
How you travel is up to you.  Break the mould, and travel your way!  I'll show you how.